Department Vision
EXCELLENCE IN FASHION TECHNOLOGY EDUCATION FOR WOMEN EMPOWERMENT
Department Mission
To ensure consistency of updated curriculum to the changing demands of the fashion industry by ensuring continuous interactions with its stakeholders.
To ensure an environment conducive to student-centric teaching-learning process, backed by state of the art infrastructure, facilities and extensive academic activities to always remain at the cutting edge of technology and management practices.
To cultivate the spirit of creativity, innovation along with best professional practices and ethics.
To disseminate knowledge and skills related to the field by conducting short term training programmes for the society to equip them with skills that provide opportunities for self employment
To sensitize students and society towards traditional textile crafts and costumes.
Introduction
Programme Educational Objectives
To equip graduates with competitive skills and required to take up gainful employment in the field of FASHION TECHONOLOGY
To train students with adequate knowledge of core areas associated with FASHION TECHNOLOGY to execute any related project.
: To develop the ability in students to comprehend project requirements, analyze available information and resources to execute and accomplish a given assignment.
To expose students to professional work culture, effective communication, team-work, encourage continuous learning, and inculcate ethical attitude.
Programme Outcomes
BASIC KNOWLEDGE- Apply knowledge of art and design, textiles, drafting, construction, entrepreneurship and marketing.
DESCIPLINE KNOWLEDGE- Identify, formulate, study literature, and analyses technical problems related with the different subjects and find appropriate solutions using analytical tools appropriate to respective discipline or area of specialization.
EXPERIMENTS AND PRACTICE- Conduct investigations of broadly-defined problems of design and conduct experiments to provide valid conclusions.
FASHION TOOLS-Select and apply appropriate techniques, resources, and modern machine and tools.
FASHION AND SOCIETY-Demonstrate understanding of the societal and cultural issues, and the consequent responsibilities relevant to fashion technology practice.
ENVIRONMENT AND SUSTAINABILITY- Understand the impact of technology solutions in societal and environmental context, and demonstrate knowledge of, and need for sustainable development.
ETHICS- Understand and commit to professional ethics and responsibilities.
INDIVIDUAL AND TEAM WORK- Demonstrate knowledge and understanding of management principles and function effectively as an individual, and as a member or leader in diverse technical teams to manage projects.
COMMUNICATION-Communicate effectively with the fashion community and with society at large, by being able to comprehend and make effective presentations.
LIFE LONG LEARNING- Recognized the need for, and has the ability to engage in independent and life-long learning in specialized technologies.
Programme Specific Outcomes
Acquire skills of wide range of subjects like textiles, art and design, illustration, pattern making, construction etc. to plan visualize and develop the concepts into products.
Should be able to associate the learning from the courses related to apparel industry, marketing management, merchandising, fashion communication, consumer behavior in retail and export sectors or transform into an entrepreneur.
Should have the capability to comprehend the technological advancements in the usage of modern fashion design tool, machinery and techniques to design processes for a variety of applications.
Should posses the skills to communicate in both oral and written forms, the work already done and the future plans with necessary road maps, demonstrating the practice of professional ethics and the concerns for societal and environmental wellbeing.
Faculty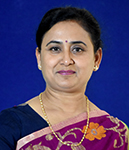 Anju Chourasia
Designation : I/c Head of the Department
Qualification : M. Sc., M.B.A.
Experiance Years : 23
Papers Published : 01
Expertise : Fashion Marketing
Contact : 9425862301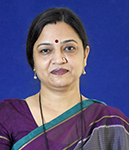 Aarti lad
Designation : Senior Lecturer
Qualification : M. Sc., FD
Experiance Years : 23
Papers Published : 01
Expertise : Pattern Making
Contact : 9826523856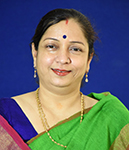 Sangeeta Soni
Designation : Senior Lecturer
Qualification : M. Sc., FD
Experiance Years : 23
Papers Published :
Expertise : Traditional Textiles and Costumes
Contact : 9406541005
Admission Criteria
Eligibility Class 10th pass from any school board.
Entry through Pre Polytechnic Test (PPT) conducted by PEB, Bhopal (www.peb.mp.gov.in).
Intake capacity 60 seats
Duration of the programme Three years (six semester)
Academic Calendar
Schemes/Syllabus
Learning Resources
WHITE BOARD , GREEN BOARD & SOFT BOARD
SMART CLASS ROOM
COMPUTER WITH SOFTWARE
INTERNET,WIFI CAMPUS
PROJECTOR
E-Library
RESOURCE CENTER
Laboratory Details
Department Newsletter
Past Workshops/Seminars/Educational Visits/Tours
Contact Us
HOD-Smt.Anju Chaourasia
Email-info@gwpbpl.org
Ph.no.0755 2576839